Urban Skilz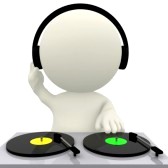 Right in the mix, these workshops take you on a journey of discovery. Delve into the origins of Hip Hop culture through to Banksy masterpieces.
Urban Art
You can choose your topic and transform your ideas into a dynamic collage of bright ideas and beautiful colours.
MC & Rap School
Students can mix and spin whilst learning the are of MC and Rap. They will look at the origins and history of Hip Hop, have the opportunity to develop lyrics and produce a CD.
Street Dance
Working with a variety of dance styles from Breakdance to Body-popping these workshops offer exciting experiences and an opportunity to perform.
DJ Academy
Song writing offers a new way to develop emotional literacy, creating strong pieces influenced by personal experiences. A unique way to engage using new inroads into technical avenues.
Raising self-esteem