Nail Art Techniques
A fun and exciting course to develop your skills and knowledge, with highly qualified staff will train you on the latest skills and advance techniques of nail art, using Gems, Rhinestones, Transfers and free hand painting. This course will be well suited for those who have had previous training within manicure and pedicures who want to expand and develop their knowledge as a nail technician.
Course duration: 1 day
During this course you will learn: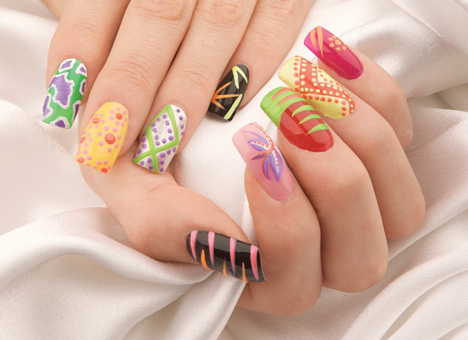 Contra- indications and Contra-actions

Health and Safety

Selling techniques add on sale treatments

Advanced nail art techniques
Previous experience: Key Skills (Literacy/Numeracy) Manicure & Pedicure
Equipment needed: Equipment will be provided on training day, kits are available upon request
Cost for one-to-one tuition: £150
This course is fully accredited by Herriotts World in conjunction with The Beauty Guild.
For more information or to make a booking, please contact Ann on 0121 200 2876